The South Carolina Highway Patrol wants all motorists to " relax" and use extra caution during the holiday weekend, and that means planning ahead and leaving as early as possible to reduce congestion.
Trooper 1st Class Nick Pye told Live5 News this weekend will look quite different compared to 2020 and police are expecting a huge travel weekend.
"This weekend, especially today and tomorrow, starts the Fourth of July holiday weekend. We expect it to be a lot different than last year just because of COVID," Pye said. "This is really a big time that people are going to travel and visit the area, both locally and from all over the country."
Pye is encouraging motorists to relax and take a little extra time in order to have a safe trip.
"We're trying to get the message out to the public to relax, take your take, take proper precautions to make sure you have a safe trip to and from where you're going," Pye said.
The South Carolina Highway Patrol is also warning drivers to expect an increase in visibility from them during the holiday weekend.
"If you're out travelling the roads this weekend in South Carolina you're going to see more law enforcement, you're going to see more troopers. Especially on the interstate," Pye said.
Motorists are also urged to carry out a full safety check on their vehicles before traveling by inspecting tires, packing a few extra water bottles and making sure cell phones are fully charged (or take a phone charger with you so you can charge in the car).
Meanwhile, the S.C. Department of Public Safety has announced the creation of new specialized teams to help curb increasing trends of aggressive driving as the state enters July 4th weekend and nears the halfway point of the "100 Deadly Days of Summer".
The new Area Coordinated Enforcement (ACE) Teams includes the newest additions to the Highway Patrol's fleet; a group of unmarked, striped Dodge Chargers.
The Chargers feature an assortment of body and stripe colors that allow troopers to blend in with traffic to better detect and enforce aggressive driving behaviors causing injuries and fatalities. The troopers and local law enforcement will be out in full force this weekend and want motorists to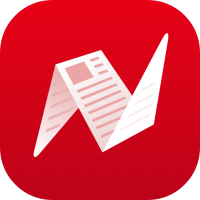 This is original content from NewsBreak's Creator Program. Join today to publish and share your own content.