More than 60,000 unemployed South Carolinians will no longer be eligible for any state or federal unemployment benefits. According to the Department of Employment and Workforce the eligibility status for those people will expire Wednesday.
This move will see South Carolina join more than 20 states rolling back federal unemployment benefits before the national September deadline. Gov. Henry McMaster told Live5 News his decision on the roll back is already working as it's bringing people back to work and making an impact on the state labor shortage.
"We are hearing from businesses around the state that things are getting better, but we still have a ways to go," McMaster said.
Tens of thousands of jobs remain open in S.C, with SCDEW officials saying there are thousands more open jobs than unemployed workers. It's an issue that has been causing a labor shortage for months and hitting some businesses extremely hard.
However, some experts claim it's not possible to tell yet if the move has already begun to have a positive impact on the workforce. Instead, it will take a few weeks or even months to know, because there is not just one fix. University of South Carolina Economist Joey Von Nessen told Live5 News, "If you were earning $16 an hour before the pandemic you were financially better off on unemployment and that's no longer the case."
Von Nessen said S.C was suffering the effects of a labor shortage well before the pandemic started. This can be blamed on several factors, including retiring Baby Boomers, more retired people moving to South Carolina, lower immigration and a decline in birth rates.
Then COVID-19 made the situation much worse.
"We saw a major decline in economic activity in 2020 and we are seeing the inverse of that, what I call 'economic whiplash,' in 2021," Von Nessen said.
Businesses are trying to hire quickly to keep up with demand.
But Von Nessen believes that while some people might come back to work due to the end of federal benefits, more effort is needed to help workers into higher-paying jobs.
"Like construction and manufacturing where they average rate is about $30 an hour, in their case, they are going to need more focus on the job training and improving workers skills and that's a different challenge than just bringing people off the sidelines," Von Nessen said.
The Department of Labor and Workforce says nearly every industry is currently hiring. Many of them are trying to incentivize workers with more benefits or higher wages.
As the benefits ended last week, SCDEW officials say people can still certify this week that they were unemployed last week and eligible for those benefits.
Federal unemployment programs include Pandemic Unemployment Assistance and Pandemic Emergency Unemployment Compensation programs.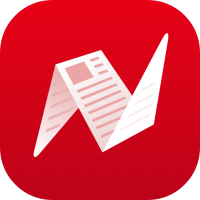 This is original content from NewsBreak's Creator Program. Join today to publish and share your own content.