The bones of Michigan Central Station tell the story of Detroit.
Once a bustling hub of innovation and progress, the towering and majestic train station was the epicenter of movement in Detroit for 75 years, sending soldiers to the First and Second World Wars, welcoming immigrants into the city, and connecting Detroiters to cities across the U.S.
The millions of travelers that passed through Michigan Central were ushered into a physical symbol of Detroit's vibrancy and status. Its three-story train depot and 18-story tower made it the tallest railroad station in the world at the time. Designed in part by architects of New York City's Grand Central Station, Michigan Central's sweeping interior was complete with 54½-foot vaulted ceilings and grandiose Corinthian columns. Light poured through arched windows onto smooth marble floors while passengers waited for their train to arrive.
In the 1950's when people across the U.S. began to forgo rail travel in favor of cars and planes, Michigan Central fell into a steep decline. The last train departed Michigan Central's platforms in 1988, headed for Chicago, and the station lay abandoned for 30 years after.
Detroit, too, declined. Reliance on the diminishing automotive industry led to a shrinking economy. Racial tensions simmered, undealt with, until they exploded. Freeways were financed at the expense of public transportation, deepening existing inequalities.
The train station, with its shattered windows and graffitied walls, came to symbolize the rise and fall of Detroit.
Redevelopment plans for Michigan Central fell through time and again. Amtrak sold the station to a New York reality company, which sold it again to real estate investor Mark Longton Jr. When turning the station into a casino flopped, the station was sold to Canadian businessman Manual Moroun, in whose hands it would continue to decay for the next twenty years.
During those years Detroit's core slowly made a return. Big players like multibillionaire Dan Gilbert forge ahead with downtown's transformation, while small players keep its spirit and history alive: the graffiti artists commissioned to capture Joe Lewis and other Detroit icons, social entrepreneurs creating jewlery out of recycled materials, and urban farmers stocking up Eastern Market. The sleek QLine cruises past Little Caesar's Arena and Google's office in Midtown and upscale apartments replaced vacant buildings, next to trendy retailers and restaurants. Young people frequent speakeasies, dives, and rooftop bars downtown.
In 2018 Michigan Central was purchased by Ford Motor Company, the beginning of a new future for the train station that parallels the revival of Detroit. Renovations will turn the station into an electric and autonomous vehicle research and testing center with a 30-acre walkable "mobility innovation district" complete with biking trails, cafés, housing, and parking.
While the ambitious undertaking looks to the future, the building's history won't be erased. Ford plans to integrate artifacts into the renovations, including a 108-year-old message in a bottle found during construction, train ticket stubs, buttons used for the elevator call system, and more. The automotive company also contracted Conservation specialist EverGreene Architetural Arts to restore large swaths of the station's original beaux-arts ornamentation, hoping to inspire the same breathtaking effect as when the station originally opened in 1914.
Detroit's resurgence is tied to its innovation in mobility and smart technology, so it's fitting that Central Station would become a testament to that future.
Sources:
https://www.detroitnews.com/story/news/local/detroit-city/2021/05/27/historic-train-station-yields-shoes-tickets-and-message-bottle/7448131002/
https://www.historicdetroit.org/buildings/michigan-central-station
http://www.detroiturbex.com/content/downtown/mcs/index.html
https://media.ford.com/content/fordmedia/fna/us/en/news/2020/11/17/ford-plans-mobility-innovation-district.html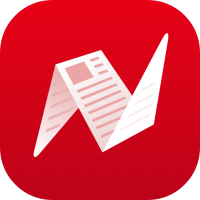 This is original content from NewsBreak's Creator Program. Join today to publish and share your own content.