"BEYOND THE PLEASUREDOME: THE LOST OCCULT WORLD OF BURT SHONBERG" AT THE BUCKLAND MUSEUM OF WITCHCRAFT AND MAGICK through November 1 2021!
The Buckland Museum of Witchcraft and Magic in Cleveland, Ohio, and Stephen Romano Gallery in Brooklyn, are pleased to present the first exhibition of art by the L.A. visionary BURT SHONBERG (1933-1977) in over 50 years. The exhibition opens August 17 and continues through November 1, 2021.
The exhibition is curated by historian, documentarian, and longtime Shonberg advocate Brian Chidester. It is accompanied by a catalog, the first ever catalog exclusively devoted to Burt Shonberg's art, with essay also by Chidester, an introduction by Minneapolis Institute of Art curator Robert Cozzolino (curator at the Minneapolis Art Institute), a director's foreword by Steven Intermill of the Buckland, and contributions by Marshall Berle (former manager of SPIRIR, VAN HALEN, RATT), Hampton Fancher (Screenwriter of BLADE RUNNER and BLADE RUNNER 2049), and the esteemed filmmaker Roger Corman (The House of Usher 1960, Premature Burial 1962).
"As two artists moving into new modes of expression in our work, our introduction was fortuitous. His preoccupation with monsters, aliens, the occult and other horror elements in his art resonated with me. Most importantly, I could see he was a major talent exploring new ground in form and color. I knew right away that Burt's artistic sensibilities would lend much to my new film.."
– Roger Corman, director of "The House of Usher" and "The Premature Burial" which featured the art of Burt Shonberg.
much more at ibit.ly/WnNn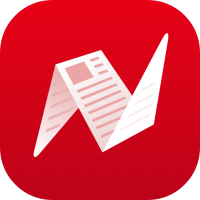 This is original content from NewsBreak's Creator Program. Join today to publish and share your own content.