(Los Angeles, CA) - There are many taco joints out there promising the best birria in Los Angeles, so how do you know who is telling the truth?
For a tortilla swimming in red sauce or those bottomless crispy cheese tacos we all love, it looks too good to be true. Many times it is.
It is possible to find 100 percent birria tacos in Los Angeles, so let's tell you one where the birria is very good. The clue is in the name.
Cult Following for Birria-Soaked Hard Taco in LA
The best Birria taco to be had in Los Angeles has a few things going for it. First, let's start with the color. The red birria gives the tacos their signature bright orange-red hue. Then there's the texture—a lack of it. Because this isn't a solid taco, you can put it in your mouth whole. It's crispier than most tacos with a hard shell.
For those not familiar, birria is a hot Mexican stew that's slowly simmered for hours. The meat of the day (usually goat or lamb) is cooked with seasonings like cinnamon, chiles, and bay leaves until the fat renders and the meat transforms into a tender, creamy texture. It's topped with onion and cilantro and served with a side of more birria liquid.
It feels like a recent trend, but birria has long held a warm, delicious place in the heart of many Angelenos.
The crisped-up tacos are dipped in the adobo liquid, then topped with onion and cilantro and served with a side of — yes — more birria liquid. The red birria gives the tacos their signature bright orange-red hue, and they can be crunchy, almost like a hard shell taco.
Discover Birria in Los Angeles
Todo Bien Tacos de Birria is a Los Angeles-based taco joint dedicated to bringing a unique twist to traditional Mexican street food with origins in Jalisco. The flavorful birria tacos give an over-the-top experience with every bite. As a customer wrote on their yelp page recently,
I've been trying to do an LA taco tour over the course of the past few months, trying 3-4 taco spots every time, and omg no other place has quesabirria tacos and birria consume that can beat this place. The broth was not just oily like usual, but super flavorful and tasty overall. The meat was soft and juicy, oh so good in those cheesy tortillas. I am drooling thinking about it. I had just finished eating my food and knew I had to come to write a review. I 100% recommend it. This is your sign to go check this place out. - Wendy T
You know that one place you can't stop thinking about? The one taco that makes your mouth water every time you remember how good it was? If you're a taco lover, then head over to Todo Bien. Their fresh hot birria tacos are to die for and will make to want more as soon as you finish your last bite.
The taco is stuffed with perfectly seasoned soft shredded beef birria, grilled onions, and cilantro, then topped with gooey, cheesy goodness dipped into a spicy broth.
If you're in Hollywood and need a lil' spicy kick or some meaty, rich flavor, you gotta head on over quick.
Take-out & Delivery in Los Angeles
You can order online for pick up from their website: todobienla.com. They are open from Tuesday to Sunday from 11 am to 9 pm.
It is not a truck but more like a pop-up restaurant. There are a couple of tables outside, but they mostly cater pick up and take out. They are also opening a place near the old TCL Chinese theatres, which is coming soon.
The Todo Bien dudes have been guarding the passage to taco happy land with their Birria tacos for what seems like eons over the past year. Many say these tacos are what got them through. The rich meat creates a spicy taco that leaves you yearning for more.
Todo Bien Tacqueria
7065 W Sunset Blvd
Los Angeles, CA 90028
Maybe you've heard of Todo Bien. If not, now's the time to get acquainted. They serve up some of the most authentic Mexican food in Los Angeles – there's something for every taste bud. If you like spicy food, you can't miss these birria tacos.
Have you already tried the Todo Bien birria tacos? Or have you held out till now? Have you another place you like? We'd love to hear your feedback in the comments section below.
© 2021 J.R. Flaherty
If you enjoyed this article, please be so kind as to click on the little heart just below. Also, feel free to click on the share icon to share it on your social media with others you feel may enjoy it the same.
Please check out my profile for a broad range of articles.
You may also like to check out this post next: The Original Breakfast Burrito Turns 60
Follow me to see more articles like this.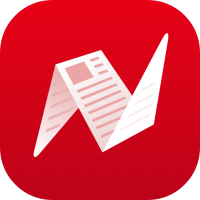 ...