NASHVILLE, TN - Maj. Gen. Jeff Holmes, Tennessee's Adjutant General, stated Monday, Aug. 30, on behalf of Gov. Bill Lee that more than 320 Soldiers from the Tennessee National Guard have been mobilized in response to Hurricane Ida, which hit the Louisiana coast on August 29.
Personnel from the 251st Military Police Company in Lexington and Savannah, the 1172nd Transportation Company in Memphis and Waynesboro, and the 1176th Transportation Company in Dresden, Jacksboro, and Smyrna are now ready to deploy to Louisiana to help with relief and recovery efforts.
These Guardsmen will help with security in the impacted regions, offer high-water vehicles to aid in rescue and recovery efforts, and supply cars to transfer residents out of the afflicted areas.
For the past three days, the Tennessee National Guard has been in contact with the Louisiana National Guard and the National Guard Bureau to prepare for this activation. Mutual assistance among states is a common procedure that allows states in an area to deploy quickly in the event of an emergency.
"Currently, we are actively engaged in relief efforts in Humphreys County and with COVID-19 support statewide, but we are also ready to help Louisiana without impacting our support here in Tennessee," said Holmes.
Holmes further explained that numerous states previously contacted him to support relief efforts in Humphreys County. It is now their turn to help other states like Louisiana. He believes one of the National Guard's most important assets in any state is its capacity to mobilize quickly. COVID-19 pandemic, domestic responses, and federal operations have all demonstrated this capacity in the previous 18 months.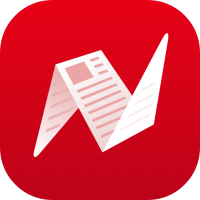 This is original content from NewsBreak's Creator Program. Join today to publish and share your own content.