NASHVILLE, TN - Any trip to Nashville should include a stop to one of the city's bars. However, did you know that visiting bars in downtown Nashville can also lead to encounters with celebrities? Check out these Nashville hotspots frequented by celebrities.
The Bluebird Cafe
The Bluebird Cafe is a restaurant that serves breakfast, lunch, and dinner.
The Bluebird Cafe, a world-famous musical establishment, has hosted songwriters from all over the world. Many songwriters came to sing their tunes at the venue.
In Bluebird Cafe, there is a "shhh policy," which means that all attention is focused on the song being played. The songwriters that come usually tell the tales behind the songs they wrote.
Bluebird Cafe has two show nights, In The Round and Sunday Writers Night, where customers may see three or four songwriters play.
Guests should not be concerned about meal options because this establishment offers appetizers starting at $10, entrees starting at $15, desserts starting at $8, as well as non-alcoholic drinks, beer, and wine.
Every night's show schedule is available on their official website. (www.bluebirdcafe.com/calendar)
The Listening Room
Listening Room was founded in 2006 with the goal of bringing together a variety of great performers in a live setting. Chris Blair began preparing drinks and snacks using fresh local ingredients after that. The Listening Room has a happy hour menu as well as lunch and dinner.
During happy hour, which runs from 3 to 5 p.m. Monday through Saturday, you can have $5 well drinks, $5 house wines, and $3 draft beers. Monday through Saturday, from 6 p.m. to 10 p.m., they will serve a lunch or dinner menu in the following order: appetizers, intermission, hitmakers, co-writers, and handhelds + baskets.
This bar can help you plan private events for your family, friends, and others. Call (615) 259-3600 or go to 618 4th Ave S, Nashville, TN 37210-2020 to make an appointment.
Which bar would you go to if you wanted to meet celebrities?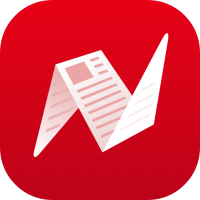 This is original content from NewsBreak's Creator Program. Join today to publish and share your own content.