NASHVILLE, TN – Need to find good food and amazing communities? Check out these places in Nashville where you can find good food and gain a deeper connection with the communities.
Willie B's Kitchen & Lounge (918 Buchanan St Nashville)
Christopher Jones, the owner of Willie's B chicken, aspires to provide a place where people are able to socialize and connect with good food, good vibes and to feel good about themselves, especially the community that inspires him. The place offers everything, from breakfast and brunch, lunch, dinner, to party. Whenever you want to eat with good music and a great vibe, Willie's B is the place, you can listen to R&B, Hip Hop, even gospel, any time of the day.
Must-try: Crab Cakes, Chicken and Waffles, Frog Legs, and Bomb Shrimp.
Opening hours:
Mon: Closed
Tue - Thu: 4 p.m. - 11 p.m.
Fri: 4 p.m. - 2 a.m.
Sat: 11 a.m. - 3 a.m.
Sun: 11 a.m. - 11 p.m.
Prince's Hot Chicken (5814 Nolensville Rd Ste 110 Nashville)
Today, there are lots of places that make the famous Nashville's hot chicken, but its original home is Prince's Hot Chicken. The restaurant has been in business for about a century. In 2017, Prince's Hot Chicken was even nominated for Best Hot Chicken from Toast of Music City list. Must-try: Fried Chicken, Breast Quarter X Hot, Chicken Breasts, and Leg Quarter.
Opening hours:
Mon - Sat: 11 a.m. - 10 p.m.
Sun: Closed
The Local Distro (614 Garfield St Nashville)
The Local Distro is a grocery store with a restaurant, dog den, distro wall, walk-up window, patio, and community room. The dog den is a place for your dogs to play around while you eat or just hang out and talk to people in the community. You can find valuable goods made by local artists at the distro wall, where the local artists schedule changes monthly. The Local Distro's BBQ, sandwiches, salads, and breakfast items are all available for catering. Must try: Will's Famous and First Ever Hot Chicken Chili, Brisket Sandwich, Blueberry Kale Salad.
Opening hours:
Mon: Closed
Tue - Fri: 8 a.m. - 8 p.m.
Sat - Sun: 10 a.m. - 8 p.m.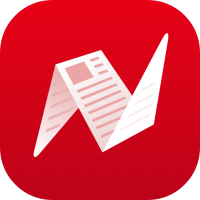 This is original content from NewsBreak's Creator Program. Join today to publish and share your own content.