NASHVILLE, TN - Nashville has it all: music, parties, and some of the best bars. When you're next in town, make time to visit these high-end bars.
Grand Hyatt Lou/Na
The tallest rooftop bar & lounge in Nashville, Lou/Na, is located on the 25th level of the Grand Hyatt hotel. Lou/Na is a themed outdoor pub with a fantastic view of the city, and its original name, Lou/Na, makes you feel like you're on the moon.
Moxie Dewdrop's specialty dish features Nashville tastes and is topped with gummy candy or Bee in a Bonnet, a sweet and spicy sauce. Pink Louna(cy), Who Stole The Tarts, Starlight, Star Bright, It's Alive!, Smoke & Mirrors, Tokyo Drifting, and more specialty drinks are available. They also provide mocktails with names like Redhead Redemption, Bee in a Bonnet, and Clever Rabbit. Plates/small, Grains/Roots + Leaf, and Sweets are all on the plates menu.
Monday through Thursday from 4 p.m. to 6 p.m., there is a happy hour. Local DJs perform every Thursday at 7 p.m., and Fridays and Saturdays at 7:30 p.m. at Lou / Na. On Friday and Saturday evenings, live music can be found inside Aurum, the opulent lobby bar on the way to the 25th floor.
Those interested in hosting planned or private parties can make a reservation at https://lounanashville.com/reservations/.
JW Marriot Bourbon Steak
The Bourbon Steak restaurant on the 34th level of the JW Marriot Nashville Hotel delivers exquisite steaks prepared with some of the hotel's meat. The steak is presented while the Bourbon Steak Chopper's unique searing procedure is in progress.
Chef Michael Mina, a symbol of Nashville cuisine, serves meals that combine traditional steakhouse fare with more modern culinary techniques. The steaks are presented in a variety of sauces, with over 500 different world-class wines to pick from.
There are numerous types of alcoholic beverages available, including a full wine selection, cocktails and spirits, and after-dinner drinks.
Bourbon Steak is open Monday through Thursday and Sunday from 5 p.m. to 10 p.m., and Friday through Saturday from 5 p.m. to 10.30 p.m.
Before visiting the restaurant, you must dress casually and make an appointment.
Contact https://nashvillebourbonsteak.com/ to make a reservation.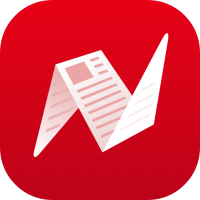 This is original content from NewsBreak's Creator Program. Join today to publish and share your own content.