NASHVILLE, TN – On Nov 4, 2021, Neck Deep will visit Nashville as part of their Fall North American Tour with Boston Manor, Zero 9:36, and Heart Attack Man & Oxymorrons.
The show was scheduled for Nov 6, but it got rescheduled to Nov 4 due to unforeseen circumstances. Nashville will be the first location of this tour to celebrate their latest album, All Distortions Are Intentional.
The album tells the narrative of Jett, a loner who lives in Sonderland, a combination of the words "Wonderland" with the relatively uncommon term "sonder": the understanding that each random visitor is living a life as colorful and complicated as your own, with their own aspirations and problems.
The idea began with the creation of the lead track "Lowlife," the third track of the album, which invites listeners into Sonderland with protagonist Jett and the love of his life, Alice. The band invites fans to "meet" these characters and explore their world through the music video. It's bright and visceral, and it's the ideal introduction to the world of Sonderland. Although the songs on All Distortions Are Intentional are presented through the eyes of these individuals, each member of Neck Deep's life is individually reflected in them.
In this album, Neck Deep has progressed to the next level, having mastered all of the strengths of the scene that gave birth to them, and as their crowds get larger, it's apparent than ever just how much this band has come to mean to people.
Neck Deep is a Welsh pop punk band established in 2012 in Wrexham. Neck Deep released two EPs in August 2013, Rain in July (2012) and A History of Bad Decisions (2013) and after that they signed with Hopeless Records.
For more information about the event, please visit marathonmusicworks official website.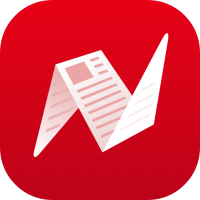 This is original content from NewsBreak's Creator Program. Join today to publish and share your own content.