CLARKSVILLE, TN – Finding vegan-friendly restaurants can be hard, but it shouldn't be. Here are three vegan-friendly restaurants to visit in Clarksville!
Hot Pita (136 Franklin St Ste 100 Clarksville, TN)
Hot Pita is a vegan-friendly restaurant in Nashville where you can pick your pita and your choice of toppings, which means you can choose all the non-meat options available. It's a place where you can find very healthy and tasty food. The vegan topping options available for the rice bowl are tofu, falafel, black bean burger, and more. You can also change your rice with cauliflower rice for an extra healthier option.
Opening hours:
Mon - Sat: 8 a.m. - 5 p.m.
Sun: Closed
Don't Have a Cow (110-A Tiny Town Rd Clarksville, TN)
You don't have to be careful when checking the menu at Don't Have a Cow, because all of its menu is vegan, including the desserts. It's a well-decorated small local restaurant loved by lots of people in Clarksville. The restaurant is also filled with posters and drawings about animals to campaign for a cruelty-free lifestyle. Must try: Meatball Marinara Sub, Veggie Wrap, Hawaiian Field Roast Burger, Thin Mint Cupcake.
Opening hours:
Mon: Closed
Tue - Sat: 11 a.m. - 3 p.m.
Sun: Closed
Silke's Old World Breads Bakery & Cafe (1214 College St Clarksville, TN)
Other than vegan, there are other specialty diet options at Silke's, such as vegetarian and gluten-free. It's a locally owned restaurant specializing in homemade fresh artisan breads and pastries. Silke's aspires to bake fresh, made from scratch bread using the traditional methods of the art of handcrafting loaves by using fresh sourdough and slow fermentation techniques. German meats, gourmet cheeses, pretzels, Silke's bakery variety of German/European/artisan breads and pastries, and items from local vendors are available at the Deli. The Café has a vast menu selection that includes pizza, sandwiches (made with their artisan breads), soups, salads, classic German dishes like schnitzel, and the most vegetarian/vegan and gluten-free options in town.
Vegan options: Vegan Brat Combo, Vegan Black Bean Burger, Vegan Chocolate Cherry Crumble Cake, Asian Vegan Salad, and more.
Opening hours:
Mon - Fri: 8:30 a.m. - 6 p.m.
Sat: 7:30 a.m. - 6 p.m.
Sun: 10 a.m. - 3 p.m.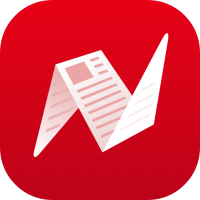 This is original content from NewsBreak's Creator Program. Join today to publish and share your own content.