NASHVILLE, TN – Educational programs such as K-12 schools and early care education have had to be adjusted due to the pandemic. While many schools have given parents the option to send their kids back to school, they should also employ preventative techniques to enable them to conduct offline sessions safely.
Over the previous seven days, the number of COVID-19 cases reported in the United States has surpassed 50 percent, with an average of 142,006 new cases filed daily. This is a 2.8 percent increase over the previous 7-day period, while the lowest average recorded in June 2021 is 1,117.9 percent higher. Before ECE (Early Care and Education Program) begins offline schooling, this case number is required.
It is up to the school's administrators and directors to decide whether or not they want face-to-face meetings. Obviously, the most important thing is to follow the health protocols.
To regulate the situation in a specific location, the school has to see the level of transmission in the region, such as the high number of instances. Before getting fully immunized, students and staff must wear a mask. Additionally, they must maintain a physical or social distance from one another in order to prevent the spread of diseases.
Depending on the level of transmission, children as young as 12 years old can receive full immunizations and attend an offline school with or without a mask. Vaccination cannot be given to children under the age of 12. Both online and offline schools require schools and ECE programs to maintain track of pupils.
Schools and parents need to learn more about how to avoid these viruses from disrupting the school program. Visit the official website of CDC for additional information on how to protect children from COVID-19.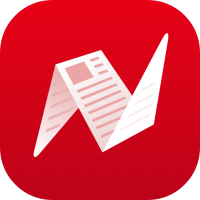 This is original content from NewsBreak's Creator Program. Join today to publish and share your own content.