Unsplash/Krisztian Tabori
CROSSVILLE, TN – Mexican food is popular and loved by lots of people around the world for a reason. It is tasty, refreshing, and amazing to look at. Here are more recommendations of Mexican restaurants in Crossville for you to enjoy!
1. Romo's Mexican Restaurant (3087 Northside Dr Crossville)
Romo's is ranked #4 of 83 restaurants in Crossville on TripAdvisor. Romo's offers Mexican and Southwestern food for the community and Romo's also has a full bar and cold draft beer at the restaurant. The place is very clean and has a good atmosphere and is filled with friendly staff. If you don't eat meat, you don't have to worry because Romo's has lots of vegetarian options as well. Romo's serves classic Mexican food, such as, fajitas, chimichangas, burritos, taco salads, and more. Cheese dip and tortilla chips are the stars of this place, so make sure you get that on your visit.
Opening hours:
Mon - Thu: 10:30 a.m. - 9 p.m.
Fri - Sat: 10:30 a.m. - 10 p.m.
Sun: 10:30 a.m. - 9 p.m.
2. Lacosta Mexican Restaurant (138 The Crossings Crossville)
Lacosta Mexican Restaurant is very popular among the locals. The restaurant's salsa and chips with bean dip and fajitas seem to be everyone's favorite. The steak strips are plentiful, well seasoned, and tender, and everything is fresh! The price per meal was between $8 and $10 and Lacosta also provides a kids menu. Make sure to visit Lacosta on Tuesday for Taco Tuesday to get $1 Tacos and come with an empty stomach because Lacosta serves pretty big portions.
Opening hours:
Mon - Sun: 11 a.m. - 8 p.m.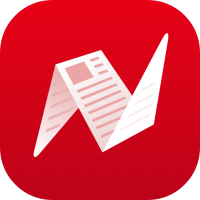 This is original content from NewsBreak's Creator Program. Join today to publish and share your own content.