NASHVILLE, TN – Looking for a place to relax your body or get a new haircut? Check out these three places in the Capitol View neighborhood to pamper yourself.
1. Drybar (1100 Charlotte Ave. Nashville)
Drybar is a famous blowouts only salon with over 150 locations across the United States. Drybar doesn't provide a large number of services, but they chose to focus on being the best at one: blowouts. This way, Drybar believes clients will get nothing but the best results, because the Drybar team is highly trained and specialized in blowouts. If you are not sure how you want to style your hair, Drybar has prepared it for you! There are lots of styles you can choose, a straight, sleek, and smooth style called The Manhattan, messy beachy style called The Mai Tai, The Shirley Temple style for 10 & under girls, and many more choices. You can also try to style your hair on your own the way Drybar does it by purchasing the hair products and tools by Drybar.
Opening hours:
Mon - Wed: 7 a.m. - 7 p.m.
Thu - Fri: 7 a.m. - 8 p.m.
Sat: 8 a.m. - 8 p.m.
Sun: 10 a.m. - 6 p.m.
2. J'on Alan Aveda Salon (410 11th Ave N Nashville)
J'on Alan has spent the last 30 years creating one of Salon Today's Top 200 Salons and has been named one of the fastest growing enterprises for the past 11 years in a row. J'on Alan was born with a mission to enhance everyone's lives by connecting beauty, environment, and well-being as well as providing lots of services, such as haircuts, coloring, extensions and more. J'on Alan realizes everything they have achieved now comes from the community, so they want to give back. J'on Alan partners with Children With Hair Loss and Back To You to give back to those who have lost their hair due to illness or medical reasons. So far, J'on Alan has donated more than $250,000 in services and over 4,750 haircuts.
Opening hours:
Mon: Closed
Tue: 11 a.m. - 8 p.m.
Wed: 10 a.m. - 6 p.m.
Thu: 11 a.m. - 8 p.m.
Fri: 10 a.m. - 6 p.m.
Sat: 9 a.m. - 5 p.m.
Sun: Closed
3. Massage LuXe (400 11th Ave N Nashville)
As the name suggests, Massage LuXe is the expert for giving clients a luxurious massage experience. Giving a massage isn't as simple as it seems, one little mistake can cause injury to the body, but the good news is all the therapists and estheticians at Massage LuXe are licensed and certified. The massage options at LuXe are Swedish, Deep Tissue, Prenatal, Hot Stone, and more. Luxe also offers many facial options as well as face and body waxing. Massage Luxe believes massage therapy can reduce stress and anxiety which results in better mental health and being, in addition to pain management which leads to a better quality of life.
Opening hours:
Mon - Fri: 9 a.m. - 9 p.m.
Sat: 9 a.m. - 8 p.m.
Sun: 10 a.m. - 8 p.m.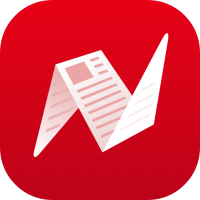 This is original content from NewsBreak's Creator Program. Join today to publish and share your own content.