Unsplash/Nadya Spetnitskaya
CROSSVILLE, TN – Homemade pasta, melty cheese, flavorful and refreshing tomato sauce are the hallmarks of Italian food. If you are looking for those, here are some restaurants with Italian food in the Crossville area.
1. Forte's Restaurant (27 E 4th St Crossville)
Forte's Restaurant was founded to bring an Italian touch to American cuisine. As a result, Forte's offers certain American food options, such as burgers and steaks, but their Italian food is also top quality. If you don't want to eat red meat, Forte's also provides mussels fra diavolo, which are steamed in a hot tomato sauce. You may also have their downtown garlic shrimp, which is made with white wine, garlic, lemon, tomato, and fresh sage. For those who like vegetarian cuisine, they provide a selection of salads and pasta that you will love. This restaurant has a full-service bar with a wide selection of beers, wines, and spirits. Must try: Parmesan Encrusted Chicken and Mama's Tortellini.
Opening hours:
Mon: Closed
Tue - Fri: 11 a.m. - 2 p.m.
Fri - Sat: 4 p.m. - 9 p.m.
Sun: Closed
2. Gondola Pizza House (36 Woodmere Mall Crossville)
Nothing beats the flavor of a good crust of pizza and at Gondola Pizza House all are made from scratch. The restaurant has opened for more than 40 years and pizza has been the specialty of this place. Devoted to keeping everything homemade, they create the dough for pizzas, salad dressing, and soups daily to ensure that customers receive the finest quality every time they come through the doors. Must try at this place: Chicken Parmesan and Limoncello Cake.
Opening hours:
Mon: Closed
Tue - Sat: 10:30 a.m. - 9 p.m.
Sun: 10:30 a.m. - 2:30 p.m.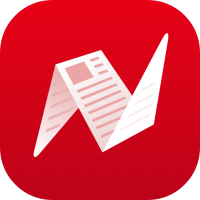 This is original content from NewsBreak's Creator Program. Join today to publish and share your own content.