NASHVILLE, TN – New to Capitol View? Here are some shopping guides to get new clothes and home stuff in the neighborhood.
1. VICI (1030 Dr. M.L.K JR. Blvd. Nashville)
Since 2012, VICI has been carrying the mission to boost women's confidence through fashion by making every piece of clothing reachable for women. No one understands the struggle women have to go through in juggling life and work like other women, and VICI wants to be the solution by providing affordable, easy to mix and match pieces for many occasions. Whether for travel, work, or a quick hang-out, VICI has it all. VICI has launched the Fall collection which is filled with pleated skirts, midi dresses, and blouses. Almost all tops and dresses offered by VICI are loose and slightly oversized, so they are comfortable to wear all day long.
Opening hours:
Mon - Sat: 10 a.m. - 6 p.m.
Sun: 11 a.m. - 5 p.m.
2. SVM Boutique (405 11th Ave N Nashville)
SVM Boutique at the Capitol View offers a very country-looking kind of outfit, which is perfect to wear in Nashville! When you visit the store, you can expect to find lots of denim products, such as jackets, skirts, shorts, and jeans. The denim products mostly have messy end seams for the shorts and jeans. The denim jackets also have a unique quality, where SVM puts patches on the back of them. More on the country aspects, SVM also has lots of flannel options, fringe bags, shirts, cowboy hats, boots, and blouses in earthy tones. Don't worry! You will still find many casual options at SVM in addition to the other collections.
Opening hours:
Mon - Fri: 10 a.m. - 6 p.m.
Sat: 10 a.m. - 5 p.m.
Sun: 1 p.m. - 5 p.m.
3. Sercy & Co, (407 11th Ave N Nashville)
The perfect way to describe Sercy will be: all-in-one, from accessories, apparel, baby stuff, home decor, gardening tools, stationeries, even spices, and those are not even half of all the collection. The term "Sercy" itself has been passed down for generations in Carolinas. The word means a thoughtful, small, surprise gift, that's why Sercy offers so many gift options for any event and occasion. Andrea Phillips Baird, the Founder, wants to have a company that encourages people to appreciate people and be grateful about life by saying "thank you", "I love you", and "I see you".
Opening hours:
Mon - Sat: 10 a.m. - 5 p.m.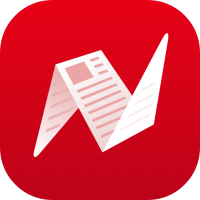 This is original content from NewsBreak's Creator Program. Join today to publish and share your own content.