NASHVILLE, TN – If you are just starting a business or company, it can be difficult to find a suitable place to gather your team, especially when you don't have the money to pay for an office. One of the solutions is to work in a co-working space, with a lower price, you can maximize your working time with a comfortable situation and environment. Here are some recommended co-working spaces around Nashville to help your business.
1. Meet+greet Nashville
Meet+greet Nashville is a multifunctional space, you can use it for many purposes, such as events, working, birthday parties, workshops, basically anything. It provides membership with some benefits, but you can come without being a member. It provides a comfortable yet stimulating environment. The building has two floors and a VIP room with 30 max seating, a green room with 8 max seating, as well as an outdoor area. It also has shared areas so you don't have to worry about coming alone. The ​​office supplies package: free drip coffee, rolling marker boards, Samsung 65" UHD LED TVs, custom catering, customizable seating arrangements, not to mention that it is pet-friendly! It is located at 1910 21st Ave S Nashville it is open from 8 a.m. to 6 p.m. from Monday to Friday, from 9 a.m. to 2 p.m. The space is closed on Sunday.
2. WELD
WELD is a multipurpose space at 90 Oceanside Drive in Nashville that is mostly utilized for offices, seminars, and exhibits. There's a communal "kitchen" with a fridge, microwave, sink, and other amenities. Weld provides both an open atmosphere for group work and private areas for individuals. It's a home to a vibrant community of photographers, filmmakers, and small creative teams, not to mention free coffee from CREMA! To use WELD, you must first sign up as a member.
3. Deavor
Deavor is a creative co-working place situated at 305 Jefferson St Ste 125 Nashville, in the center of Nashville. Coworking is a type of employment that combines autonomous activity with a shared working space, usually an office. Unlike in a traditional office setting, people that cowork are generally not employed by the same company, allowing for a high level of synergy within the group. It creates the ideal environment for you to be extremely productive, actively motivated, and surrounded by like-minded people. It is open from 9 a.m. to 5 p.m. Monday through Friday.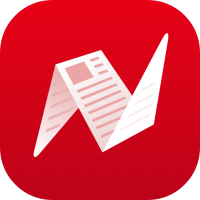 This is original content from NewsBreak's Creator Program. Join today to publish and share your own content.