NASHVILLE, TN – Nashville Peacemakers was founded in 2003 by Clemmie Greenlee, a North Nashville resident who lost her only son Rodriguez in a gang-related shooting.
The organization commits to serving youth in the afflicted community the basic life skills and self-worth to combat the violence. In addition, Nashville Peacemakers support mothers whose child has victimized.
Greenlee has received "Nashvillian of the Year" awards by the Nashville Scene and snatched Soros Justice Fellowship grant for her innovative approach to violence prevention. She also achieved numerous awards from organizations like Bank of America, Philadelphia-based Mothers in Charge, the Tennessee NAACP, etc.
Nashville Peacemakers offers comprehensive programs which consist of Back To Basics, Straight Talk, and Mothers Over Murder or M.O.M. Grief Support and Justice.
The Back To Basics program is for girls age 12 to 17. During their most vulnerable teenage years, this program helps prepare them for womanhood during six consecutively running weekly meetings. Facilitators will engage participants in discussions, basic life and coping skills training, and hands-on support.
The Straight Talk program is for boys age 12 to 18 who are at risk for gang involvement and being victims of violence. Straight Talk guides participants toward self-awareness and healthy alternatives. Here, participants will involve in discussions about what it takes to be a man, father and be successful in love and life.
Lastly, M.O.M. Grief Support & Justice program provides support and encouragement to women and a few dads who have lost their loved ones to senseless acts of violence in the country. M.O.M Grief Support & Justice always warmly welcome those affected parents and accompany them through phases of grief that only those who have "been there" can do.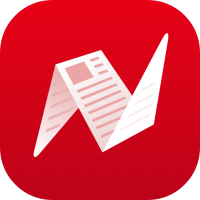 This is original content from NewsBreak's Creator Program. Join today to publish and share your own content.