NASHVILLE, TN – The Nashville Adult Literacy Council is a nonprofit organization that provides classes on reading, writing, and English-speaking skills to American and immigrant adults. NALC serves over 1,000 adult learners every year.
Approximately 500 volunteer tutors devoting their skills and ability to the community. Currently, one in eight Nashville adults is unable to read. Hence, NALC is putting effort into empowering and improving the community through literacy.
Since the starting point in 1982, thousands of volunteers have received comprehensive training to teach thousands of adults to read. NALC has snatched eight national and two regional awards for the outstanding program, staff dedication, and student achievement.
In addition, NALC has been selected as a model of best practices for dealing with a waiting list and has received an Innovation in Action Award for volunteerism. The organization believes that the dedication of volunteers is the backbone of the NALC's program.
NALC offers reading and writing classes for early literacy learners – adult Americans, including high school equivalency, formerly GED. Meanwhile, NALC provides English language classes for adult immigrants. Hundreds of immigrants learn English here every year. Most of these learners are served in classes, while some of them are taught by volunteers.
The eligible participants are 18 years of age or older and work or live in Davidson County. Those who adhere to the requirements can access the programs at no cost.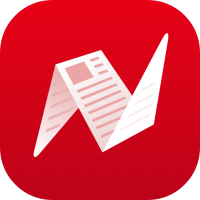 This is original content from NewsBreak's Creator Program. Join today to publish and share your own content.