NASHVILLE, TN – The McNeilly Center for Children was founded in 1916 by Reverend J.T. Coleman. The mission of the McNeilly Center for Children is to provide high-quality, affordable early care and education for children ages six weeks to five years of low-income families.
Today, The McNeilly Center for Children is one of the leading providers of quality childcare for families with financial barriers in Middle Tennessee. McNeilly offers a need-based financial scholarship program based upon a sliding scale. Each year, 400 children get proper education and care from The McNeilly Center.
In addition, The McNeilly Center provides parenting education and social services for the families of the enrolled children. McNeilly initiates services to assist parents in improving their parenting skills and foster families in solving problems. The organization recognizes that the family is the foundation of every child's life.
There are two programs available, the Infant and Toddler Care and Preschool Program. The Infant and Toddler Care serves children from six weeks to 30 months of age. The program uses a curriculum where teachers guide children through socialization with peers and language skills acquisition.
Infant and toddler can learn with independent exploration and positive caregiver interaction. The program lays the foundation for lifelong learning, social, emotional, and intellectual growth. This program is certified by NAEYC or the National Association for the Education of Young Children.
The preschool program offers care to children from three to five years old. The program uses a comprehensive curriculum that enhances the children's minds and bodies through sequenced learning experiences. The curriculum connects language, early literacy, math, science, technology, and personal development.
Childcare is open to all parents who work, are in job training, or are attending school.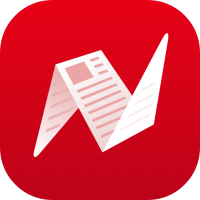 This is original content from NewsBreak's Creator Program. Join today to publish and share your own content.