NASHVILLE, TN – Kara Walker, born in Stockton, California, in 1969, is a painter, printmaker, filmmaker, and scholar who focuses her work on gender, race, sexuality, violence, and identity. Her cut-paper silhouette friezes, often black figures on a white wall, are recognized for their direct, violent, aggressive, and disturbing imagery that alludes to the history of American slavery and racism.
Susan H. Edwards and Ciona Rouse, co-curators, are organizing Kara Walker: Cut to the Quick, from the Collections of Jordan D. Schnitzer and his family foundation. Jordan D. Schnitzer is a leading collector of prints and multiples in the United States.
The exhibition's works highlight how negative preconceptions contribute to discrimination and prejudice, limiting access to education, employment, property rights, voting rights, social mobility, and a fair share of generational wealth and power. Slavery, misogyny, abuse, imperialism, and other power structures are all criticized in her strong and provocative works, including those in the history and hierarchy of art and current society.
The works are intended to be distressing while also employing satire and comedy, constantly examining the irreconcilable contradictions that represent the human condition. Walker's piece Camptown Ladies was included in the presentation of 30 Americans in 2013–14, but this is her first solo show at the Frist Art Museum.
Throughout her career, Kara Walker has been awarded McArthur Fellow, Larry Aldrich Award, the Deutsche Bank Prize, American Academy of Arts and Letters. In 1997, Walker, who was 28 at the time, was one of the youngest recipients of a MacArthur fellowship in 1997. Because of her young age and the fact that her art was mostly popular among white people, there was a lot of criticism. Walker was included in Time magazine's list of the 100 Most Influential People in the World, Artists and Entertainers, in 2007.
The exhibition is open for a visit from July 23 to Oct. 10, 2021 at the Frist Art Museum, Nashville. For more information please visit the official website of Frist Art Museum.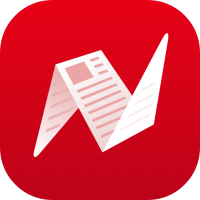 This is original content from NewsBreak's Creator Program. Join today to publish and share your own content.