NASHVILLE, TN - Rep. Jim Cooper announced on Wednesday, Aug. 11, that parts of his Don't BLock Our Communities or D-BLOC Act had been included in the Senate's infrastructure bill enacted the day before.
Nashvillians have complained to Cooper and his office that local trains now stop on major roadways for longer periods than they used to. The trains obstruct the road for cars and trucks, which delays the people's activities like going to work, dealing with emergencies, and shopping for groceries.
The railroad companies have adopted new policies that put their interests ahead of any other public interest on the road. Blocked rail crossings were occasionally an annoyance, but now it is happening more frequently for a longer time.
Although Rep. Jim Cooper's proposal was not fully incorporated, some critical components will become law once the House passes it. The law will provide a three-year blocked crossing portal to store and share information on rail crossings that are blocked.
The Federal Railroad Administration will identify crossings that are regularly blocked and undertake community outreach using the information. Cooper originally suggested fines for freight train companies, but the House ultimately agreed to a state and local government grant scheme. The funding will be used to fund rail or pathway-rail grade crossing upgrade projects.
"This bill is an important step to improve our chances of beating the railroads whose lobbyists have railroaded Congress for almost 150 years," Rep. Jim Cooper said. He is pleased that Congress is solving the problem since Middle Tennesseans have been experiencing unnecessary interruption while using the road.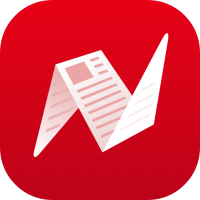 This is original content from NewsBreak's Creator Program. Join today to publish and share your own content.