NASHVILLE, TN – GROW Enrichment is a non-profit organization based in Nashville which partners with Parks Department of Metro Nashville. GROW operates a large project site at Two Rivers Park, where the organization adopts permaculture methodology to involve the communities in restoring an urban green space. GROW seeks to escalate sustainable land use in urban settings through outreach, education, and restoration.
In 2018, GROW Enrichment planted more than 700 trees on the property and engaged more than 3,000 hours of volunteerism. The volunteering program was related to invasive plant control and agroforestry. GROW Enrichment held a Permaculture Action in conjunction with Deep Tropics and Permaculture Action Network in 2019.
Hundreds of volunteers joined in a one-day program of workshops, music, food, and community gathering. The organization successfully rescued more than 500 oak trees for reforestation projects around Tennessee after the devastating March tornado in 2020.
The organization aims to encourage people of all ages, backgrounds, and capabilities to participate in restoration land management best practices through hands-on experiences. The organization expects people to find inspiration for their ecological journey when they visit the park. For example, when they attend an organized program, participate in the volunteer event, tour the site with a group, or meet GROW Enrichment by chance while they are out enjoying the greenway.
The organization offers Urban Ecologist Program that focuses on building student's confidence in nature through positive experiences, active learning, and collaborative outdoor play. Students will receive knowledge in the areas of ecology, conservation, and permaculture farming.
In addition, this program will also amplify a sense of community belonging through regular parent involvement and the fostering of positive social relationships. For the 2021 Season, the Urban Ecology Program run from May through October.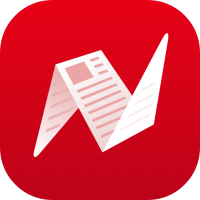 This is original content from NewsBreak's Creator Program. Join today to publish and share your own content.