NASHVILLE, TN – Gideon's Army is an organization that works based on the contemporary interpretations of restorative justice theory. This organization was founded in 2020 by Rasheedat Fetuga and her student, Michelrica Hughes. The journey started when Hughes' brother, Lamar Huges, was killed due to gun violence.
Gideon's Army assists kids in the schools and their community. The organization aims to decrease gun violence and homicides and increase community safety through the revolutionary Restorative Justice model. This model provides deep caring for people victimized by violence while also facilitating accountability and counseling for those who caused the harm.
The organization offers various programs such as The Zone, Community-Based Restorative Justice Diversion, and SEL Workshops.
The Zone is a school-based restorative alternative to suspension and expulsion. Gideon's Army will intervene in students' conflicts in some methods that encourage team building, problem-solving, and leadership skills. Dean or principal can refer their students for the intervention, or students can come to the Zone by their own will.
Schools, courts, police, and the community can refer to a community-based Restorative Justice Diversion for those who need it. This program is an alternative to traditional justice processes. There will be community conferences, peace circles, healing circles, impact panels, and other creative interventions.
Meanwhile, SEL Workshops provide a comprehensive approach to help students with skills upgrading, mental health care, academic achievement, positive social behaviors, empathy, teamwork, and conflict management.
Recently, Gideon's Army offers a Youth Action Team program that will allow students to work with the community, the Mayor's office, and other city agencies and elected officials to find the solution to enhance youth lives and stop youth violence.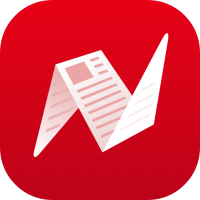 This is original content from NewsBreak's Creator Program. Join today to publish and share your own content.