NASHVILLE, TN — Who doesn't know the iconic Jack Daniel's Tennessee whiskey? Whether you are a longtime fan of Jack Daniel's Tennessee Whiskey or just wanting to visit the distillery, now guests can surely do it with the Jack and Back tour.
The Jack and Back tour will bring tourists or curious fans to the distillery at Lynchburg from Nashville and back on the same day, so spare a day for this tour. The Jack D's tour offers guests a look at the Old No.7 brand.
The ticket for the bus ride and the Jack D's tour is from $93 to $112 for each person. Each purchase will include a 7-hour bus ride from Nashville, admission and guided tours in the Jack Daniel's Distillery and Angel's Share Distillery Tour, and whiskey tastings.
The Jack and Back will begin at 9 a.m. for departure by collecting guests near the Omni hotel or Bob's Steakhouse in 250 Rep. John Lewis Way South.
It will take about 1.5 or 2 hours for the bus to arrive at their first destination, the Jack Daniel's distillery. The ticket purchase included a Jack Daniel's Angel's Share tasting tour. The tour at the distillery will last approximately 1.5 hours include a tasting.
Once they are done with the distillery tour, Jack and Back will let each guest explore the city of Lynchburg and have some lunch around the town. Lunch is not included in the ticket. Before guests leave back to Nashville, visit the White Rabbit Bottle Shop for some rare and Tennessee-only Jack Daniel's bottles.
The bus will depart from Lynchburg at 2.30 p.m. and arrive at the drop-off starting point at approximately 4 p.m.
The tour runs every day and if interested, guests can purchase their Jack and Back Tour from https://www.tennesseewhiskeytours.com/jack-n-back-tour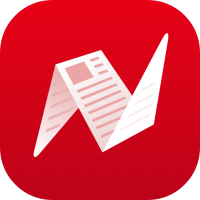 This is original content from NewsBreak's Creator Program. Join today to publish and share your own content.