NASHVILLE, TN – 2nd Chance 4 Pets is an all-volunteer, nonprofit animal welfare organization that aims to lower the number of euthanized pets in the United States because of the death or disability of their human companions.
The nationwide volunteer team put multiple efforts into ensuring the welfare of pets. Those efforts include comprehensive information and lifetime care solutions to pet owners, veterinarians, and members of animal care organizations. The program allows pet owners to gain information regarding the planning for their pet if the pet lives longer than them.
Over 500,000 pets are handed over to United States shelters every year. This case happens because the owners passed away and did not have any plans for the continued care of their pets. However, many of the pets were euthanized despite their healthy and adoptable conditions.
The organization has gained great feedbacks from pet owners, animal rescue groups, shelters, hospices, and veterinarians for their advocacy and education efforts. It successfully brings a significant impact on preventing unnecessary euthanasia and lowers the rate of the strain on overburdened animal shelters and rescue organizations.
2nd Chance 4 Pets has been distributing 675,000 emergency cards and brochures to veterinary clinics. In addition, it has been providing 270,000 free resources to senior organizations and Meals on Wheels and conducting 46 presentations & webinars for veterinarian & animal welfare conferences.
Since 2004, there have been 280 virtual volunteers taking part to accelerate the program. Currently, 2nd chance 4 pets are accepting virtual volunteers for writers, editors, web researchers, creative designers, and grant program assistance.
If you want to contribute your skills, please send an email to info@2ndchance4pets.org.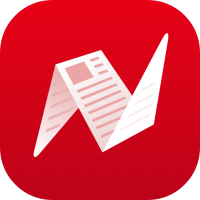 This is original content from NewsBreak's Creator Program. Join today to publish and share your own content.