NASHVILLE, TN — The Village at Glencliff, a brand-new organization that aims to provide dignified, loving and hospitable medical respite to the individuals experiencing homelessness in Nashville, is currently hiring for a care coordinator.
The role is responsible for coordinating regular meetings with each resident, including but not limited to ongoing assessment and goal setting, referrals to resources, directing and supporting as needed to help residents achieve self-sufficiency and crisis intervention.
As the care coordinator, incumbents will be in charge of increasing residents' awareness of available services applicable to individual needs while also assisting them in accessing those resources in a way that encourages personal responsibility and self-sufficiency. They will also be responsible for responding to all referrals within two business days and completing referred eligible individuals' screening forms.
A Bachelor's degree or Master's degree in Social Work, Education, Counseling or appropriate field with a minimum of two years of professional experience providing direct service to those in need is required.
The organization prefers those who have demonstrated experience with homeless outreach, transitional housing, addictions, and mental health services, including Nashville HMIS.
Candidates must have excellent organizational, multi-tasking and time management skills with an open and collaborative mindset. This position requires a broad capacity for creative problem-solving and excellent written, verbal and interpersonal communication skills.
The salary for this position ranges from $39,500 to $43,500 annually, with forty hours per week of working hours, from 9:00 a.m. to 5:00 p.m.
Submit your resume and cover letter to Robb Nash, Ph.D., ACNP-BC, Executive/Medical Director at robb@villageatglencliff.org.
Follow me to see more articles like this.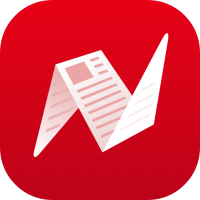 ...
This is original content from NewsBreak's Creator Program. Join today to publish and share your own content.