NASHVILLE, TN - The training camp is where athletes will work on, improve, and get familiar with their teammates. That's exactly what Tennessee Titans cornerbacks Jackrabbit Jenkins and Caleb Farley have in mind coming into the training camp.
Jenkins is a veteran in the NFL and has spent 10 years playing in the big league. Recently he played for the New Orleans Saints before coming to Tennessee. Meanwhile, Farley is the new kid on the block. He was picked as a first-round draft pick by the Titans in the 2021 NFL Draft from Virginia Tech, and on Monday he underwent his first practice session with the team, after months of recovering from a back injury.
"I like everything about him – he is young, he is fast, he is strong. He likes to take coaching. And when you get signs like that from a young guy, he's going to be a great player," said Jenkins, praising his young new teammate.
Jenkins was spotted working with Farley one time in the practice, where the veteran defensive back gave some advice to the rookie. Jenkins realized that it was part of his job as a veteran in the team.
"Just getting him up to par, man, and showing him that you are going to have ups and downs, and at the end of the day it is about how you bounce back."
Farley showed up at practice with his new jersey number, no. 3. There was no sign of lingering injuries in his game, as he had an impressive performance on Monday.
"It is just going to be working him back in and trying to make sure that he feels good." said the Titans head coach Mike Vrabel.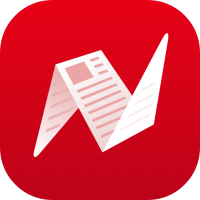 This is original content from NewsBreak's Creator Program. Join today to publish and share your own content.