NASHVILLE, TN — Getting bored with your nails? Want to give a little artsy touch to it? Pamper your nails at these best nail salons in Nashville. Enjoy your time!
1. East Nails & Spa
Location: 604 Gallatin Ave Ste 108 Nashville, TN 37206
Opening hours:
10:00 a.m. - 7:00 p.m., Monday-Friday
9:00 a.m. - 6:00 p.m., Saturday
12:00 p.m. - 6:00 p.m., Sunday
East Nails & Spa offer various nail treatments such as nail art, polish change, acrylic fill-in, acrylic nail removal, classic manicure and classic pedicure. They combine nails spa experience with glitter bar theme and clean environment to provide a pleasant atmosphere for customers.
"Enjoyed my first tips & dip powder service here! Super attentive staff that listened to what I wanted and guided me on my options when I wasn't sure about length or shape. I also enjoyed a nice glass of wine during my service. Salon is clean and they had the shields up, sanitizer, & mask requirement so they are taking covid precautions. Can't wait to go back to try a pedi!" — Lisa on Yelp.
2. Lacquer Lounge
Location: 2028 Lindell Ave Ste B Nashville, TN 37203
Opening hours:
11:00 a.m. - 7:00 p.m., Monday-Friday
10:00 a.m. - 3:00 p.m., Saturday
Lacquer Lounge ensures their customers' satisfaction by using only high-quality brands. Beverages are also available to make sure you are comfortable during the treatment.
"Got a gel manicure with Hannah. Best manicure and experience I have EVER had. Hannah was so friendly and down to earth. I'm visiting from out of state and picked this place based on reviews and it did not disappoint. Only wish this place and Hannah were back in my home town. Next time I come back to Nashville I'll be coming to get my nails done here!!" — Elizabeth on Yelp.
3. Poppy & Monroe
Location: 604 Monroe St Nashville, TN 37208
Opening hours:
10:00 a.m. - 7:00 p.m., Monday-Thursday
9:00 a.m. - 6:00 p.m., Friday
9:00 a.m. - 6:00 p.m., Saturday
11:00 a.m. - 4:00 p.m., Sunday
Poppy & Monroe serves cleaner and less toxic methods for nails. All of the products they use and sell have been thoroughly vetted for their content, pureness and efficacy.
"Nice people, calming/relaxing atmosphere, and exceptional service on both my nails with nail art and pedicure. Angelina was so nice and my nails look amazing!" — Marisa on Yelp.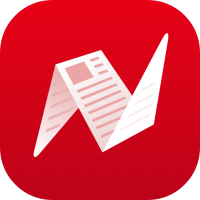 This is original content from NewsBreak's Creator Program. Join today to publish and share your own content.