NASHVILLE, TN – Looking for a lunch menu idea? This time, we have curated Australian restaurants for you to try. Their plentiful menu will satisfy your hungry belly with delectable tastes. Go check them out to know more.
1. The Cookery
Location: 1827 12th Ave S Nashville, TN 37203
Opening hours:
7:00 AM - 3:00 PM, Monday-Friday
11:00 AM - 2:00 PM, Sunday
This restaurant offers salads, burgers, sandwiches, and loaded potatoes, with an espresso bar and dessert. Some of their menus include Grande Homemade Biscuit Breakfast, Bagel Breakfast, Aussie Avocado Smash, Fresh Spinach Dip, Cookery Crab Dip, Robust Savory Salad, Pimento Cheese & Roasted Red Pepper Wrap, and Coffee-Rubbed Pork Lettuce Wraps
Jill commented on Yelp, "Outstanding! Young woman greeted me and I felt as if we'd known each other for years. Had the curry chicken pot pie and the flavors were incredible! The curry was light and not overpowering and the crust was flaky like my mom used to make. Had the Dreamsicle latté, mmmm!"
2. Red Perch
Location: 4101 Charlotte Ave G120 Nashville, TN 37209
Opening hours:
11:00 AM - 2:30 PM, Tuesday-Thursday
10:30 AM - 2:30 PM, Friday
Having nice and helpful staff, this restaurant offers gluten-free food. Some of their menus are Australian Sausage Rolls, Fish and Chips, Crab Bahn Mi Sandwich, Fish Gyro, Hawaiian Poke, Cod, and Chips. Their portion is large, worth the price!
One of the customers, Carly said on Yelp, "Pre-ordered an Australian sausage rolls from their pop-up... OMG! The best sausage roll I've ever had. The outside was perfectly flaky and so fresh while the inside was hearty and not one bit salty. My only experience with sausage rolls has been in the UK (many of them actually ), and this one blows it out of the water! I can't wait to try more things here!"
3. Hearts
Location: 914 Gallatin Ave Nashville, TN 37206
Opening hours:
8:00 AM - 5:00 PM, Monday-Thursday
8:00 AM - 9:00 PM, Friday-Sunday
When you visit this restaurant, you can try their menu such as Eggs on Toast, Bircher Muesli, Smashed Avo Toast, Cold Smoked Salmon Toast, Cauliflower Falafel, The "Godmother", Ricotta Hotcakes, Twice Cooked French Toast, Eggs Benny, and more. Do not miss their happy hours from Monday to Thursday, from 3 p.m. to 5 p.m, to get the one dollar off all beers and spritzes!
Jonathan recommended this restaurant on Yelp, saying, "Wonderful!!! First breakfast place in Nashville we'd been to and it blew us away. Best breakfast we'd had on our road trip from Seattle to Nashville. We got the hot cakes, French toast, and bagles and lox. All of them top notch. Great presentation as well."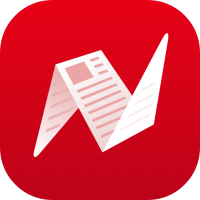 This is original content from NewsBreak's Creator Program. Join today to publish and share your own content.