NASHVILLE, TN — The American Educational Research Association named Jason A. Grissom, one of the professors at Vanderbilt University Peabody College of Education and Human Development, as one of the 2021 AERA Fellows.
The American Educational Research Association (AERA) selected 19 scholars from colleges and universities across America based on their research achievements. AERA will welcome the scholars in a virtual ceremony this fall semester.
"We are delighted to honor these highly accomplished scholars for their contributions to education research and their commitment to the field," said Felice J. Levine, executive director of AERA. "AERA Fellows demonstrate the highest standards of excellence. We welcome the class of 2021 to these prestigious ranks."
AERA is a national research society aiming to improve and serve the public good through research. AERA currently has more than 25,000 members, including faculty, researchers, graduate students, and other distinguished professionals.
Grissom directs his focus on research projects regarding diversity, job performance, and decision making in his schools. He often leverages large-scale administrative and surveys data to obtain insights, with additional information from interviews and observations.
He serves as the president of the Association for Education Finance and Policy (AEFP). He also holds a Masters' degree in Education and a Ph.D. in Political Economics from Stanford University.
Grissom received the Beryl Radin Award from the Public Management Research Association for his article titled Is Discord Detrimental? Using Institutional Variation to Identify the Impact of Public Governing Board Conflict on Outcomes. He also received the 2016 A. Ross Thomas Award for his co-authored article.
Grissom won the Wilder Award for a co-authored article titled A Supervisor Like Me: Race, Representation, and the Satisfaction and Turnover Decisions of Public Sector Employees.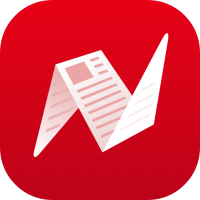 This is original content from NewsBreak's Creator Program. Join today to publish and share your own content.