NASHVILLE, TN – MyTN now provide more service for Tennesseans to realize an effective and efficient government service for all. Through this state's mobile application, Tennesse citizens can update their vehicle registration as well as easily access their vehicle verification insurance services.
David Gerregano, Revenue Commissioner said that they are pleased to collaborate with their Strategic Technology Services group to create these services to be more accessible to every individual in Tennessee.
MyTn is the result of the teamwork between the Tennessee Department of Finance and Administration's Strategic Technology Solutions or STS along with comprehensive cooperation with state agencies. STS is responsible for providing planning, resources, execution, and coordination in handling the information systems requirements of the state completely.
Over fifty services from twenty-three departments and agencies throughout the state government are available in the MyTN application. Citizens can access this application by going to MyTN.gov to download it to the device by simply clicking the Apple or Android store icons available.
Citizens can update their vehicle registration by visiting the tncountyclerk.com website which is available in the MyTN application. After the updating process is complete, the Department of Revenue will send notices to confirm the vehicle's insurance coverage and citizens will be able to access the Electronic Insurance Verification System of the department.
The Department of Revenue is in charge of managing the administration of state tax laws, motor vehicle title, and registration laws as well as the collection of taxes and fees regarding the regulation.
The department garner approximately eighty-seven percent of state revenue in total. For the 2020 fiscal year, it raised $15.1 billion in state taxes and fees and over $3.2 billion for local governments.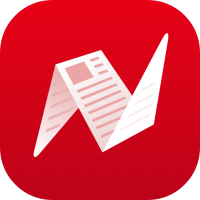 This is original content from NewsBreak's Creator Program. Join today to publish and share your own content.