NASHVILLE, TN — Physicians at Vanderbilt Medical Center have noticed an increase in positive cases of COVID-19 among pregnant patients. These cases are concerning with an increased risk of hospitalization, ICU admission, need for ventilation or ventilatory support, and increased risk of death among pregnant patients.
With the current From recent COVID-19 cases, the most recent increase has been affecting younger, and healthy patients.
There have been recent requests for extracorporeal membrane oxygenation (ECMO) in younger patients. Using ECMO, mechanical ventilation, and ICU is harmful to all people, including pregnant patients, and risk of affecting the patient's baby.
One of the patients, namely Sara Brown, is an expectant mother and got a positive case when she was 33-weeks pregnant. After being diagnosed with COVID-19, her oxygen levels had dropped to below 90 percent. She was also admitted to Vanderbilt Wilson County Hospital to get access to an oxygen machine, breathing treatments, and constant monitoring.
Brown was then transferred to the ICU of VUMC as her oxygen levels did not improve. Physicians at Vanderbilt wanted her to be put in NICU in case if she had to do an emergency C-section and make sure that the baby remained oxygenated.
After 12 days of being hospitalized, Brown's oxygen levels stabilized. She was able to go home and deliver her baby safely on August 2.
Brown was among one those unvaccinated due to rumors on vaccines causing miscarriage in pregnant women. She was planning to get her vaccine after 9 months when she had delivered her baby. Brown thought, even if she got COVID-19, her case wouldn't be that bad because she is young and had no underlying conditions.
"Doctors and healthcare workers have been educated to analyze evidence and apply scientific rigor to claims in ways that social media influencers have not," said Sandberg. "The evidence is clear: vaccines are safe and vaccinated patients are well protected from COVID-19."
The American College of Obstetricians and Gynecologists along with the Society for Maternal-Fetal Medicine has recommended pregnant women to get their vaccines against COVID-19.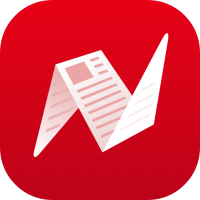 This is original content from NewsBreak's Creator Program. Join today to publish and share your own content.