NASHVILLE, TN – Nashville Electric Service or NES is currently an open vacancy for Senior Engineer-Customer to be the part of Customer Engineering Section of the Engineering Department team.
This is a full-time job and requires four years of professional experience in engineering, including two years of experience in an electric utility or electric utility-related industry.
The senior Engineer will be responsible for overseeing the work of employees to accomplish assigned tasks safely. The candidate will also perform or prepare complex engineering analyses, studies, reports, and designs to initiate the construction of electrical transmission and distribution systems, including overhead and underground lines, substations, communications systems, and more.
To be successful, the candidate must possess a bachelor's degree in engineering from an accredited engineering curriculum as defined by the rules of the Tennessee State Board of Architectural and Engineering Examiners, Chapter 120-1 certified from an accredited institution is needed.
Candidates are expected to implement project management activities involving coordinating an engineering team, outside contractors, or others, as well as perform and assist in required environmental training.
The assignee will be responsible for developing and preparing specifications for large-scale projects and capital equipment. Candidates must be capable of initiating, supervising, and evaluating the acquisition of electric utility equipment and contract work for noteworthy programs.
This position will work closely with manufacturers, which actively communicate with them concerning equipment specifications, availability, and industry trends. Recommend changes in work methods and equipment to other departments are also required.
Candidates must have a valid Class D driver's license from the state of residence under state law. The current minimum salary is ranging from $45.26 to $63.95.
To learn more about this position, please kindly visit their website at https://www.nespower.com/careers.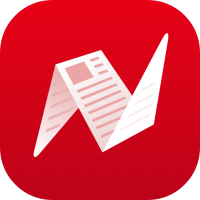 This is original content from NewsBreak's Creator Program. Join today to publish and share your own content.