NASHVILLE, TN — Fisk University now has one of the first virtual reality labs in the country.
The facility, an interactive VR human cadaver lab, was launched by Fisk University in partnership with HTC VIVE, T-Mobile and VictoryXR. The lab will be used by students in pre-med and biology majors this fall.
This innovative learning approach blends the in-person classroom experience with 5G-powered VR technology, allowing students to study the entire skeleton structure, muscle structure and eleven human organ systems while still interacting with their peers and teachers in person.
Students will be able to expand the organ to the point that they can even go inside to have a better understanding of how it functions. The cadavers will feature entire skeletal and muscular structures in addition to organ systems.
"We're combining the best aspects of virtual and in-person learning, and this is the future of education," said Dr. Vann Newkirk, President, Fisk University. According to him, Fisk University is quickly establishing itself as a technological leader among universities, and the efforts to bring a virtual reality cadaver lab to campus demonstrate its commitment.
The partnership will also provide in-person VR history classes, allowing students to visit sites previously only seen in a book or movie like the Montgomery Bus Boycott, the Edmund Pettus Bridge in Selma, Alabama, the Lorraine Motel in Memphis, Tennessee, and the National Mall in Washington, D.C.
Fisk University is one of the top-ranked historically black colleges and universities in the U. S. The university has not been using cadavers in the past due to the costly expense and upkeep. However, the new facility can now provide cutting-edge scientific education that is both inexpensive and easy to maintain.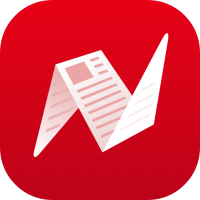 This is original content from NewsBreak's Creator Program. Join today to publish and share your own content.