NASHVILLE, TN — The Carmichael Towers at Vanderbilt University were imploded on Saturday morning to make room for a new residential college, according to the university.
The two residence halls were safely demolished by Layton Construction. The 14-story Carmichael Towers were imploded seconds apart by Layton Construction, Vanderbilt's West End Neighborhood and Residential Colleges construction manager, and Controlled Demolition, Inc. The demolition was previously delayed due to the COVID-19 pandemic.
The demolition allows for the development of the school's next residential college as part of the campus' FutureVU initiative, which supports Vanderbilt's Academic Strategic Plan.
The implosion continues Vanderbilt's West End neighborhood's development and the university's residential colleges experience. The final occupants of the 14-story Carmichael Towers East left at the end of the spring 2021 semester, and Residential College C will be built in its place.
Residential College C, which is set to open in the fall of 2024, will be the last of the four residential colleges along West End Avenue. E. Bronson Ingram College launched in 2018, Nicholas S. Zeppos College in the autumn of 2020, and Rothschild College in the fall of 2022.
Carmichael Towers 1 and 2 had been home to tens of thousands of students since its inauguration in 1966 on West End Avenue before imploded on July 31, 2021. The residential halls were named after the university's third chancellor, Oliver Cromwell Carmichael.
FutureVU is a comprehensive land use planning initiative to ensure that the Vanderbilt University campus is built and equipped to support its community.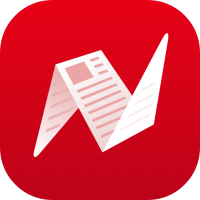 This is original content from NewsBreak's Creator Program. Join today to publish and share your own content.