NASHVILLE, TN — Nashville's botanical garden and art museum, Cheekwood, shared its member story, Lillian Gilmer, upon her favorite places and experiences in visiting Cheekwood for years. Since 1999, Gilmer and her family have become Cheekwood's members and have spent their moment visiting beautiful garden displays, exploring the Historic Mansion & Museum, and learning about the history of Cheekwood.
Gilmer is an attorney with Reno & Cavanaugh, PLLC, a mother of triplet daughters, and also a passionate philanthropist. She works with non-profit agencies, such as Habitat for Humanity of Greater Nashville as legal counsel for their single-family homeownership program, as well as representing developers who have plans to purchase, develop, and rehabilitate affordable multi-family housing through federal low-income housing tax credits and other federal subsidies.
Among all trails and gardens in Cheekwood, she enjoys the Japanese Garden the most since it recalls her experience in visiting Japan in her prior times, and spending time close to the Swan Lawn.
When her daughters were little, Gilmer would bring them along for a picnic lunch and strolled to Cheekwood from her house on Page Road every weekend, occasionally both Saturday and Sunday. Since becoming regular visitors of Cheekwood, she and her daughter were featured in a newsletter back in 2004.
Gilmer likes to attend live events and entertainment in Cheekwood with her family as well. Several events that become her favorites are Cheekwood Harvest, Holiday LIGHTS, El Día de los Muertos, and the Easter Egg hunts. She also celebrated her 23rd wedding anniversary with her husband there.
She recognizes Cheekwood as an important asset for the community in Nashville for its inspiring art, nature, and music that bring families together. It provides a convenient space for families and Nashvillians to connect in community events, play together, and explore nature.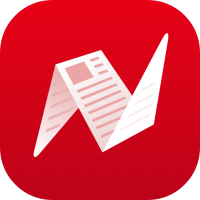 This is original content from NewsBreak's Creator Program. Join today to publish and share your own content.