NASHVILLE, TN — The Olympic Games are ongoing. While regrettably, Japan doesn't accept international visitors to spectate at this time, you can still enjoy authentic and fusion Japanese cuisine in Nashville at the following restaurants:
Located in the neighborhood of East Germantown, O-Ku Nashville serves various sushi menus, from the classic to their signature makimono, such as the Nashvegas, which is made of crab, goat cheese mousse, avocado, tempura, spicy salmon, with a touch of sweet soy glaze and spicy aioli.
Try their chefs' specialties — wagyu tartare with pickled root vegetables, herb aioli, fried caper, truffle olive oil and confit egg yolk, or the Oku Rock Shrimp with spicy aioli, chive with mixed greens. O-Ku opens daily from 5.00 p.m. to 9.00 p.m.
- Sonobana Japanese Restaurant & Grocery
Located at White Bridge Rd., Nashville, Sonobana serves fresh fish and authentic Japanese food. Try their bento box with comes with two choices of meat, soup, rice, salad and chicken bonbon or bean sprouts for just $12.
One of their most delicious dishes is the tofu steak lunch — a piece of fried tofu steak served in a skillet with a special sauce, topped with green peppers, onion and bonito flakes, packed with soup, salad and rice. The lunch specials are available from 11:00 a.m. - 2:00 p.m.
Inspired by southern ingredients, Two Ten Jack exclusively combines local flavors with Japanese techniques, with a selection of yakitori (skewers) along with ramen and sushi. You can find Two Ten Jack in Eastland Ave., Nashville.
Try their specialty sashimi, like the sake tataki, made of seared salmon, brussels sprouts, ume paste and a touch of plum sake. Two Ten Jack opens daily from 5:00 p.m - 10:00 p.m.
One of the best sushi restaurants in Nashville. Samurai Sushi is famous for its rolls, like the California rolls, Volcano rolls and Choo Choo rolls — which come with strawberries inside.
They have two locations: East Nashville and Germantown. Samurai Sushi opens daily from 11:00 a.m. - 2:30 p.m., and 4:30 p.m. - 9:30 p.m.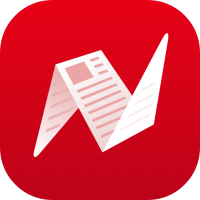 This is original content from NewsBreak's Creator Program. Join today to publish and share your own content.