NASHVILLE, TN — Ramsey Solutions, a Nashville-based financial and personal development consultant, shared new data that shows the test scores increased to around 22 points.
Ramsey Solutions provides Foundations in Personal Finance: High School Edition, a financial literacy curriculum for high school students. The test results showed the effectiveness of the curriculum for the students, measuring students' understanding of the materials before and after they read the materials.
"There's a difference between teaching a student what a budget is and teaching them how to create and use one. Foundations and teachers are helping students build strong money habits early to avoid lifelong money struggles," said Jim King, executive vice president of Ramsey Education.
Ramsey Education conducted the research and collected more than 1.4 million US high school students' data from August 1, 2017, to April 12, 2021. The students read and take the tests provided in each chapter of Foundations in Personal Finance: High School Edition.
The curriculum covers subjects related to financial literacy, including investing and retirement, careers and taxes, debts and personal relationships. Personal finance education has become one of the requirements for students in 21 states to graduate high school.
The curriculum includes activities and videos to help students grasp the materials easily. The Foundations in Personal Finance equips the students with the ability to manage their finances. Ramsey Education has spread the curriculum to more than five million students across America.
Ramsey Solutions recently released new data regarding The State of Personal Finance 2021 Q1. According to the data, Americans pick personal finances as the main reason for stress. The data also shows that 34% of Americans lose confidence for financial setback recovery due to the pandemic.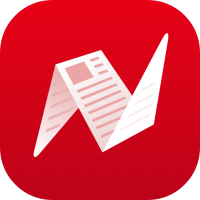 This is original content from NewsBreak's Creator Program. Join today to publish and share your own content.