NASHVILLE, TN - SKYCHARGER, a Nashville-based electric vehicle charging stations developer, announced the partnership with JuiceBar, an electric vehicle charging infrastructure developer.
The partnership strives to meet the increasing demand for electric vehicle charging stations. The partnership will allow many businesses to access the EV charging infrastructure and host EV charging stations without hassle.
"The EV charger infrastructure in the US is not currently equipped to align with tomorrow's mass adoption trends in electric vehicle growth," said Paul Vosper, president and CEO of JuiceBar. "This new partnership allows businesses to offer complete - and superior - EV charging solutions with the comprehensive end-to-end processes taken care of for them. Not only will host sites be able to provide a best-of-breed EV charging experience for their customers, but they will also be able to maximize usage to help drive more customers to their locations.
The partnership plans to attract more businesses to become the host for the EV charging station. As the hosts provide EV charging stations nearby, the customer will shop around the area.
Businesses face two challenges to become the host for the EV charging station: installation and recurring fee. SKYCHARGER has been trying to tackle the issues by providing supports to the businesses.
"We educate businesses on why they need EV charging stations at their location(s) and help them grow by attracting a new demographic of consumers to their business," said Jeff Zissulis, CEO of SKYCHARGER. "In fact, we can show them how an EV charging station can significantly reduce their overall customer acquisition cost and cost per customer."
Aside from working with the businesses, SKYCHARGER is actively looking for partnerships to help with the installation. According to SKYCHARGER, the host will only need to sign the agreement while the company will handle the rest.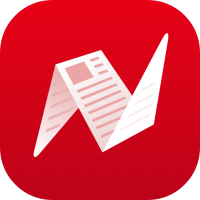 This is original content from NewsBreak's Creator Program. Join today to publish and share your own content.