NASHVILLE, TN – The final session of Family Literacy Nights will be conducted on Thursday, July 29 at 07:00 p.m. The topic for the night is The Keys to Research-Aligned Reading Instruction with the Tennessee Branch of the International Dyslexia Association as the host.
This program consists of five sessions and started on Thursday, June 17, 2021 with Metro Nashville Schools of Innovation as the host to present the first topic about Let's Talk Literacy.
Through this program, Tennessee teachers will directly share knowledge about how to create strong and structured reading instruction. On top of that, parents will also gain meaningful discussions about how children learn to read.
The Family Literacy Nights aim to accelerate the goal of Reading 360, which is to make all children be able to read by the 3rd grade. The fundamental reason for realizing this literacy night is because parents play significant roles in educating and training children on how to read from the very beginning.
Besides Tennessee's teachers, who are already well-equipped with Early Reading Training, it is also essential to equip families so they can provide a strong learning experience for the kids. That is why the Tennessee Department of Education finds it urgent to partner with parents.
Reading 360 invested $40 million in federal grant funding for its launch. Reading is the basic skill required for students and being able to read proficiently by the 3rd grade is a critical milestone.
Therefore, Reading 360's exists to enhance and support the development and growth of the reading skills of students. National experts, directors of schools, elected officials, and various stakeholders statewide are strongly encouraged to support this program.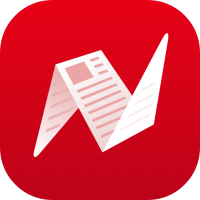 This is original content from NewsBreak's Creator Program. Join today to publish and share your own content.