NASHVILLE, TN — Potty training is one of the biggest milestones for kids and sometimes parents just want them to be diaper-free as soon as possible. The process is sometimes frustrating, infuriating, and messy, but parents need to be patient with their kids as they shift from diapers to diaper-free.
Rosemary Hunter, M.D., a pediatrician at Monroe Carell Jr. Children's Hospital at Vanderbilt, will guide parents on the process of potty training for their children.
The right time to potty train children varied among children. Most of the time, they will show some behaviors when they are ready to start the potty train, usually when they are 2 years old, and some will take longer than 2 and a half years or closer to 3 years old.
These are signs to let parents know when their kids are ready for the potty train. For example, they can indicate when they are wet or soiled, understand when they need to be changed, can hold their urine for a period of time, and have some control over when to release their urine.
When the kids start showing signs of being ready for potty training, it could take 2 to 6 months or even a week according to the age they are ready for potty training. Each kid's readiness might be different from one another.
Parents can give encouragement and incentive as a reward when the kids have done a good job.
When parents find themselves overly stressed or upset with accidents, or even the child is upset with accidents, that's a sign for parents to stop for a bit and postpone it. The child is the only one who has control over it and they have to want to do it for the training to be successful.
If the kids are developmentally normal, try putting them in underwear and tell them that diapers are for babies. They will start to learn the hang of it. Parents need to approach any "accidents" gently and help the kids clean up and get changed.
If the child reaches 4 years old and hasn't been potty trained, parents should be worried about the kids and that is the right time to talk to a pediatrician about the process.
Most importantly, parents do not have any control over their kids during potty training. Only the kids can do it. As parents, the only thing you can do is support them and make the process worthwhile.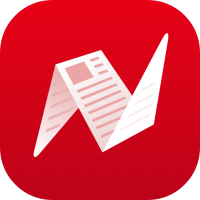 This is original content from NewsBreak's Creator Program. Join today to publish and share your own content.