NASHVILLE, TN – Health Resources and Services Administration granted Ginny Moore and Marci Zsamboky, professors at Vanderbilt School of Nursing in Nashville.
With a total amount of over three million dollars, the funding aims to educate nurse practitioners to devote their time to critical health care for marginalized and underprivileged individuals, especially in rural areas.
Working as the director of the women's health nurse practitioner specialty and associate professor of nursing, Ginny Moore will receive $1.5 million for the next three years. The grant allows her to keep putting in a multitude of work continuously and improve the program she is currently in charge of, which is the Vanderbilt Nursing Education Program–Sexual Assault Nurse Examiners, or VEP-SANE.
VEP-SANE started its operations in 2018. Its main goal is to increase the number of sexual assault nurse examiners in needed areas, including rural and underserved locations throughout the United States.
"We are so excited to continue the work we started in 2018 and grateful for the opportunity the grant provides to positively impact the course of recovery for survivors of sexual assault," Moore said.
On the other hand, Marci Zsamboky will receive the amount of $1.92 million for the following three years. She is currently the assistant professor of nursing and the director of psychiatric mental health nurse practitioner or lifespan specialty school.
Zsamboky aims to use the funds to benefit the school by supporting the behavioral health workforce education and training program. The program's goal is to enhance the number of graduated Advanced Practice Registered Nurses to devote their skills in rural and marginalized geographic, and projected to begin in September 2021.
"Individuals living in rural and underserved areas frequently have unmet behavioral health needs due to an inadequate workforce," Zsamboky said. "Participation in this important grant will prepare our nurse practitioner graduates to be a part of the solution nationwide."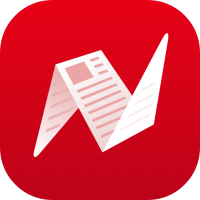 This is original content from NewsBreak's Creator Program. Join today to publish and share your own content.