NASHVILLE, TN - Fruits are essentials for our healthy body, as they contain a wide range of vitamins and nutrition. Another way to enjoy fruits is by drinking their juices, or smoothies, and Nashville has lots of them.
Check out the best shops to drink your daily vitamin and fiber intake in the area.
1. Nectar Urban Cantina
They offer fresh juices, smoothies, craft cocktails, locally roasted coffee and many more. You can pick their unique juice variants, such as Nectar Greens, Charcoal Lemonade, Blu Majik Lemodane, or smoothies, like Stella Blue, Whole Lotta Love, The Izzy, Mak's Mango, etc.
Visit the fresh and casual cantina at 206 McGavock Pike Nashville, TN 37214. from 7:00 a.m. to 10:00 p.m. on Monday-Friday, 8:00 a.m. to 10:00 p.m. on Saturday, and 10:00 a.m. to 3:00 p.m. on Sunday.
"Easy parking, easy pickup, amazing juices. Heated tent outside right now. Guac and Queso are always delicious. Got the Yazoo and Carne last night with my must-have street corn and plantains. Also the Ginger Marg is literally the best margarita I've ever had. Will be back!" said Angie on Yelp.
2. Juice Bar - Berry Hill
If you come here, do not forget to try their Pitaya Punch, Leafy Produce, Ginger Greens, Sweet Beet, Sunny G, etc. They offer unique smoothie flavors like Berry Good Smoothie, Blue Chocolatta, Cocoa Banana, Matcha Green, Coco Cucumber, etc. Their staff is really helpful and the price is affordable.
Stop by at this juice bar at 522 Heather Pl Nashville, TN 37204. from 7:00 a.m. to 6:00 p.m. every day, except on Friday, they open at 8:00 a.m.
"I ordered the strawberry banana smoothie that was ridiculously tasty and pretty healthy. It's the one I would have ordered despite the amount of calories but it happened to be the least caloric. Some signs in there stated they make their juices fresh daily. I haven't gotten on the juice cleanse train as of yet but this place has inspired me to try. I'll be back for a breakfast or snack smoothie sometime soon!" exclaimed Hunter on Yelp.
3. The Fountain of Juice
Fountain initiates an eco-friendly concept where they use glass as the packaging and also offer bottle recycling. Some of their cold-pressed juices are Ener Chia, Turmeric Tonic, and Citrus. They also made plant milk like Love the Chocolate, Spiced Almond, and Turmeric Chia.
Experience their unique concept at 900 Rosa L Parks Blvd Nashville, TN 37208. from 10:00 a.m. to 3:00 p.m. every Saturday.
"Delicious!! I got some their juice at a stand they had set up at an event. It was sooo good! And I love their glass bottles! I kept my bottle and use it for flowers now. I got a pineapple/lemon/turmeric juice. I had been fighting off a bit of a cold and was totally cleared up after this. I will definitely go back next time I am in Nashville," recommends Renee on Yelp.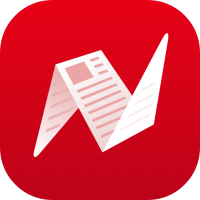 This is original content from NewsBreak's Creator Program. Join today to publish and share your own content.