NASHVILLE, TN - XSOLIS, a Nashville-based healthcare technology firm, announces partnership with Humana, a leading healthcare company. The partnership involves an analytics platform that can predict utilization review processes.
XSOLIS provides Precision Utilization Management (Precision UM) for Humana to help save the clinicians time in determining medical inpatient treatment. The partnership between XSOLIS and Humana also covers participating XSOLIS client health systems.
"Our relationship with our providers is paramount," said George Renaudin, senior vice president at Humana. "XSOLIS offers us the opportunity to significantly reduce provider abrasion, increase our review effectiveness and streamline our efficiency in care management on behalf of our team and health plan members. We were the first of our peers to pilot this new approach to utilization management and we are proud to engage a growing list of participating providers in adopting this framework."
XSOLIS uses CORTEX, an SaaS platform, to collect and analyze medical records from the hospital. Insurers and hospital staff can interact and access the data in real-time to minimize the administrative work during the utilization review process.
"Our partners at Humana saw the opportunity to create this change in the industry and together with their provider partners have made a leap forward with true innovation. Together, we are seizing the opportunity to reframe how payers and providers determine medical necessity and manage utilization to create a smarter future for healthcare," said Joan Butters, CEO at XSOLIS.
XSOLIS develops the real-time AI that allows provider and payer staff to review the same cases with the same data, thus eliminating medical claim denials. The company recently secured a $75 million minority growth investment from Brighton Park Capital, a research-driven investment firm.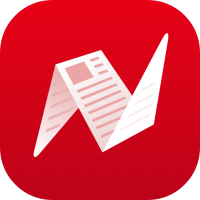 This is original content from NewsBreak's Creator Program. Join today to publish and share your own content.