NASHVILLE, TN - Humanities Tennessee has announced the first lineup of authors of the 33rd annual Southern Festival of Books. The festival is scheduled to be on October 9-10, at War Memorial Plaza and Downtown Public Library.
This year's festival will feature around 100 authors. The attendance can connect with their favorite authors either in-person or virtually. The lineup also has a variety of genres among it. Whether you like poetry, mystery, or even non-fiction, there will be something for you here.
The festival will have many activities outside of book discussions like live book signings, music entertainment, a beer garden and local food trucks. The organizer will also hold virtual events as a build-up to the big two-day festival.
Among the first lineup to discuss their work in the festival are Robert Jones Jr. (The Prophets), former Tennessee governor Bill Haslam (Faithful Presence: The Promise and Peril of Faith in the Public Square), Brian Broome (Punch Me Up to the Gods: A Memoir), Rickie Lee Jones (Last Chance Texaco: Chronicles of an American Troubadour), and many more.
There are also some authors that have been confirmed to be in the lineup for the virtual programming only. Benjamin Labatut, the author of When We Cease to Understand the World is one of them. Labatut's work have been included in President Barack Obama's 2021 summer reading list.
The others are Jason Reynolds (Stamped (For Kids): Racism, Antiracism, and You), Stephan Pastis (Trubble Town #1), and Gayle Forman (Frankie and Bug).
You can access the festival, either in-person to the War Memorial Plaza and Downtown Public Library, or from your home with a cup of tea virtually, for free. For the full authors' lineup, you can find it right here.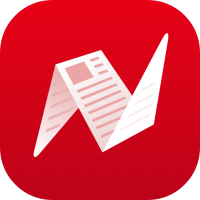 This is original content from NewsBreak's Creator Program. Join today to publish and share your own content.