DICKSON, TN - TikTok has been known as a platform for comedy, dances, or more expressive content. But 36-year-old Tiffany Bradford used this platform for something more impactful. She discussed something that had been her nightmare for years in social media, so that more people can overcome that condition. She uses TikTok to discuss about addiction.
Tiffany has around 71,500 followers in her social media. She uses her account to share her stories when she fell deep into addiction. There was a time when shooting dope in a bathroom was her favorite activity, when IV she can't live with IV drug. "I went from being a mom of three to prostitution in Nashville.", she said.
"I went to jail for a stolen weapon charge and I took drugs in with me. I was in the holding cell the whole time because I was having seizures coming off Xanax." It was in her time serving in jail when she met her boyfriend, who shared his story and now encouraged her to be clean. She has all the documentation that she needed to tell her story to people, hoping that she could replicate what her boyfriend did to her.
Now she's spreading hope to the people, just like the hashtag that she always uses in her postpost #fromshootingdopetospreadinghope. In one of her videos, she showed us her transformation when she weighed only 87 pounds, homeless, and unhealthy, to now, when she's over 1,000 days sober, 1,000 days free from drugs. "This person couldn't even manage to put more than a few days without getting high",, she writes in the beginning of that video. And from the same video, we know how happy she is now in the ending.
"Living my absolute best life."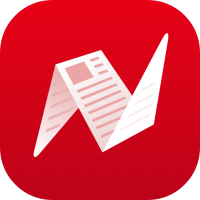 This is original content from NewsBreak's Creator Program. Join today to publish and share your own content.