NASHVILLE, TN — "True Comfort", a cookbook by Nashville TV personality Kristin Cavallari, is recommended if you are on a gluten-free diet or trying to have a healthier lifestyle. It features more than 100 cozy gluten-free recipes you can try out, whether it's for breakfast, lunch, dinner and even snacks.
The cookbook also highlights Cavallari's family recipe created by her personal chef to cater to her family's needs, and some of her favorite comfort food such as Apple Pecan Dutch Baby for breakfast, Nashville Hot Chicken Salad Cups for lunch, Red-Wine Braised Short Ribs for dinner, Dark Chocolate Peppermint Silk Pie for dessert as well as Rosemary Charcoal Latte for comfort drink.
"I believe that most people are like me: We know nothing beats comfort food—that's where the heart is. When we're with our loved ones, food brings us together and helps create lasting memories," Cavallari commented.
The book is also named the best cookbook of the year by Delish.
Californian model Lily Aldridge reviewed the book: "Kristin's book is full of my dream recipes! Indulgent, delicious food for the family that has thoughtful and healthy ingredients. I'm looking forward to using these recipes for my family and creating lasting memories around the dinner table."
This is one of the quick sample recipes from the cookbook you can try at home: "No-Bake Cake Balls".
The recipe calls for coconut flour, almond flour, maple syrup, vanilla extract, coconut oil, Almond milk, Himalayan salt and sugar.
To make: First, mix the flour, maple syrup, vanilla, oil, milk, and salt in a large bowl until well combined. Then roll the dough into marble-size balls using your hands. Last, roll the dough ball in sugar, and place them in the freezer for at least 1 hour or overnight.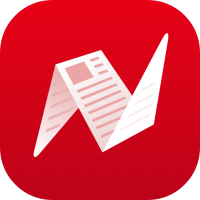 This is original content from NewsBreak's Creator Program. Join today to publish and share your own content.