NASHVILLE, TN—There are so many ways to spread positive impact to the society. In the era of social media, you can inspire and get inspired, as simple as a 30-second social media video. And that's what Tyler Williams has in mind. He helps to make your social media experience a little bit more worth it and wholesome.
Tyler Williams is a Nashville resident who has almost half a million followers on his TikTok account. Recently, he met a Nashville valet named Adrian Ross, who works downtown on Broadway. Adrian lives with his brother, the sad thing is, he is living in his car. Someday, Tyler overheard his story that someone tipped Adrian $200. He was emotional because of that, and he tipped Adrian for $100.
Knowing that he can do more in his social media, he shared the story and asked his followers to give a donation after hearing Adrian's story of being homeless. He knows that his followers can do more and act kind to help Adrian. And he's right from then on the donations started pouring in. In one day, over 1200 people donated, and Tyler raised over $17,000.
He shared the news with Adrian and his brother, and gave the two a couple of free nights in a hotel in Nashville. Tyler posted the reaction when he gave the money to Adrian in his TikTok. Adrian was overwhelmed by emotions.
"Thank you so much for to everyone that donated. You changed someone's life today," Tyler said in his video.
Sometimes it's refreshing to see someone with kindness share their video in social media, proving that social media is not always so bad and toxic.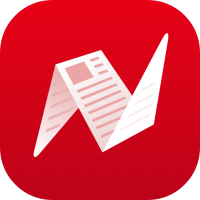 This is original content from NewsBreak's Creator Program. Join today to publish and share your own content.