Nashville, TN- Want to spend the nights with your besties and drink the best cocktail in Nashville? Worry not! Here, we have listed some cocktail bar recommendations for you. Let's goo!
1. Skull's Rainbow Room
Their seasonal cocktails are Rainbow Room, The Duke, The Hancock, The Monk, Bonaparte's Retreat, Dream Gypsy, Eight to The Bar, Birdland, etc. Do not miss their late-night burlesque show on Friday & Saturday nights featuring Music City's loveliest dancers. They are located at 222 Printers Alley Nashville, TN 37201, and open everyday at 5:00 p.m. - 2:00 a.m..
"Skull's Rainbow Room is incredible! I took my husband here to celebrate his 30th birthday. Service was exceptional! Everything we ordered was better than the next: delicious cocktails, appetizers, entrees, and dessert! Live jazz music! Could not have asked for a better restaurant to celebrate a special occasion. HIGHLY HIGHLY RECOMMEND!!! One of a kind." - Renee on Yelp
2. The Fox Bar & Cocktail Club
Here, you can enjoy the concept of 1920s art decoration with the timeless Nashville warmth atmosphere that will make you stay longer. They have plenty variants of cocktails such as Permanent Vacation, Basil Collins, Strawberry Lemongrass Margarita, Fox Daiquiri, Garden Vesper, Left Handed Banana, MCM Old Fashioned, Gilded Age, etc. Their dine-in hours are on Sunday to Thursday at 5 p.m.-12 a.m. and on Friday to Saturday at 5 p.m.-10:30 p.m. The to-go hour is available everyday from 5 p.m.-10:30 p.m. Visit them at 2905B Gallatin Pike Nashville, TN 37216.
"Make your weekend plans now and visit The Fox. With speak-easy vibes and safety measures in place, this cozy bar is a super place to relax and order from the delicious cocktail menu. Pink Drink, Autumn Sour, and The Fox Daiquiri were some of our favorites. We also loved the smoked goat cheese. Great service from the hostess to the wait staff. Find The Fox and burry in." -Kimberly on Yelp
3. Attaboy
Attaboy offers a unique concept where they do not provide any preset menu, instead, the bartender will ask you about the flavors and liquor you like, categories of likes and dislikes, and.... boom! The beautiful and personalized cocktail that matches with you is ready. Stop by to their bar at 8 Mcferrin Ave Nashville, TN 37206. They open everyday from 4:00 p.m. until 3:00 p.m..
"If you're looking for a laid-back atmosphere with fabulous cocktails...Attaboy is your place. No menu, no flashy advertising....just attentive staff that tailors drinks to your flavor profile. They will ask you questions that will lead the mixologist aka mad scientist to create a beautiful cocktail. All of the cocktails that we received were spot-on to our tastes. We loved the change of pace and relaxation that this dimly-lit space offers." -Amy B on Yelp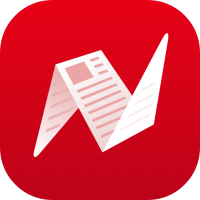 This is original content from NewsBreak's Creator Program. Join today to publish and share your own content.